As the year-end approaches, let us bid a farewell to 2021 and start 2022 afresh on a positive note. 2021 has been a roller coaster for most of us. But we still got plenty of bright spots on the horizon – and that's something to rejoice about.
And when it comes to New Year's Eve, there's no better way to ring in the new year than by having a great celebration— but this year, make sure you do so properly, abiding by all the restrictions.
We know it's challenging to avoid parties and family gatherings during the holidays. Still, it's critical to follow the safety instructions to prevent the transmission of COVID-19, especially because the Omicron variant is on the rise.
So, keeping all the restrictions in mind, we have compiled a list of New Year's Eve party ideas to help you throw a spectacular bash with your friends and family.
Throw a party at home
Rather than going to a bar-hosted party or a pricey meal, you may invite your friends over to your apartment, which will automatically save you money. Send out invitations via email, keep your holiday decorations simple yet elegant, and plan food that is simple to prepare and affordable.
You can also provide some basic alcoholic beverages (such as wine and beer) and allow your guests to bring their own… Have a blast!
Organize a Potluck Dinner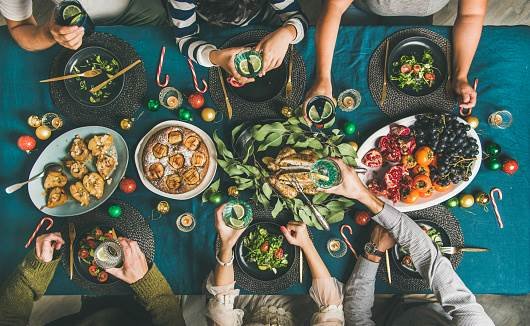 Hosting a potluck supper is another of our favorite low-cost New Year's Eve ideas. Each person attending will contribute by bringing their favorite dish, saving you money on meals.
You can also include drinks to help spread out the cost of the alcohol. Play some music and place all of the food on the table, and see how much fun you and your friends have just hanging around and enjoying nice cuisine.
Enjoy a low-cost New Year's Eve with your dear ones – good company is everything.
Go out for an escape room party this time
Gather all your loved ones this new year's eve for an extraordinary experience. Host an escape room party this time to break the monotony.
Why not bid adieu this year on a positive note with the thrill and immersiveness of escape games. Hollywood escape rooms are known for their popularity during the holiday seasons. Why not search for escape rooms near you to celebrate this year's end?
My friend who stays in VA Beach hosted a party in an escape room last year. She got this idea while she searched for fun activities near VA Beach. She wanted to organize a party which will be one of its kind.