Why so many languages?
Languages are one of the most powerful things mankind has discovered, developed, and adapted to. It's so engraved within us that now we can't even imagine our lives without it. Languages helped us to pass on the knowledge and learning through hundreds and thousands of years.
Due to lack of connectivity within the past humans and also because of many socio-ecological factors, humans were settled in different parts of the world, and hence there appear to be so many languages. However, lack of transportation and geographical barriers are a few of the many reasons for the existence of so many languages.
Importance of regional Languages
A regional language is a language spoken by a group of people belonging to a specific area. These regions can range from very small pieces of land to an entire state.
Regional languages are not just another way of communication, but a symbol of a culture, a tradition, and a community. It has the scent of the region engraved within that becomes inseparable due to the beauty of it blending entirely into the soul of a place and conquer a special place in the minds and hearts of the people associating with it.
Also, regional languages are usually the first language taught to a child, and hence it's usually the languages people "think in". It is hence the most effective and effortless language to learn.
Role of Regional languages in business
In today's world, the demand for all sorts of new products and services is increasing rapidly. In India especially, we have seen massive growth in new businesses and entrepreneurs over recent years. This also includes new forms of businesses that changed the market completely, both in the real as well as the digital world.
Communication plays a vital role in any kind of business because without it's nearly impossible to get customers or a client.
In the new era of the internet, no matter what we do, we need to make use of digital written communication. However, when it comes to the regional languages' keyboards, we need to choose wisely. Some good options are the Hindi keyboard, Marathi Keyboard, and Malayalam Keyboard offered by Bharat Keyboards.
May it be an online business or offline, we have a need to interact with the customers on a daily basis. It is hence very important for us to be accessible and understandable towards the consumers in order to gain their trust and loyalty to the company. May it be a complaint, request, or suggestion; language should be the last thing that becomes a barrier. Most people in India don't feel very comfortable talking in English and many more prefer to express themselves in their mother tongue. While this may sound like a choice to some, it is a necessity to others. The font and language in which the company offers you the products and services along with the font used ultimately decide the reach of your company in the market. If someone doesn't understand something, they probably won't bother putting their hard-earned money into it either. Hence a free regional keyboard is much more important for businesses than people realize. In fact, it is even more important for small businesses because they are largely dependent on mouth publicity and lack a huge budget.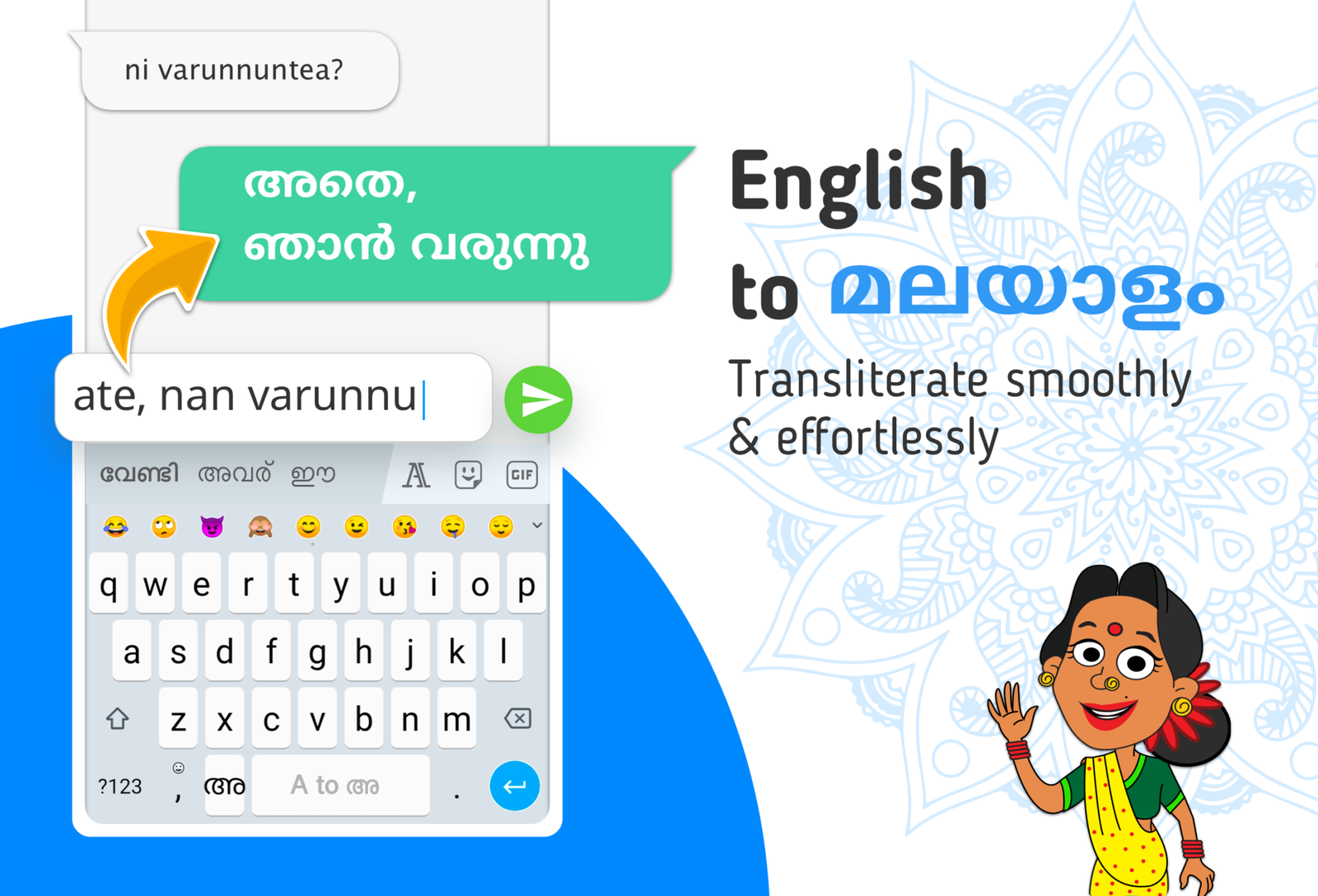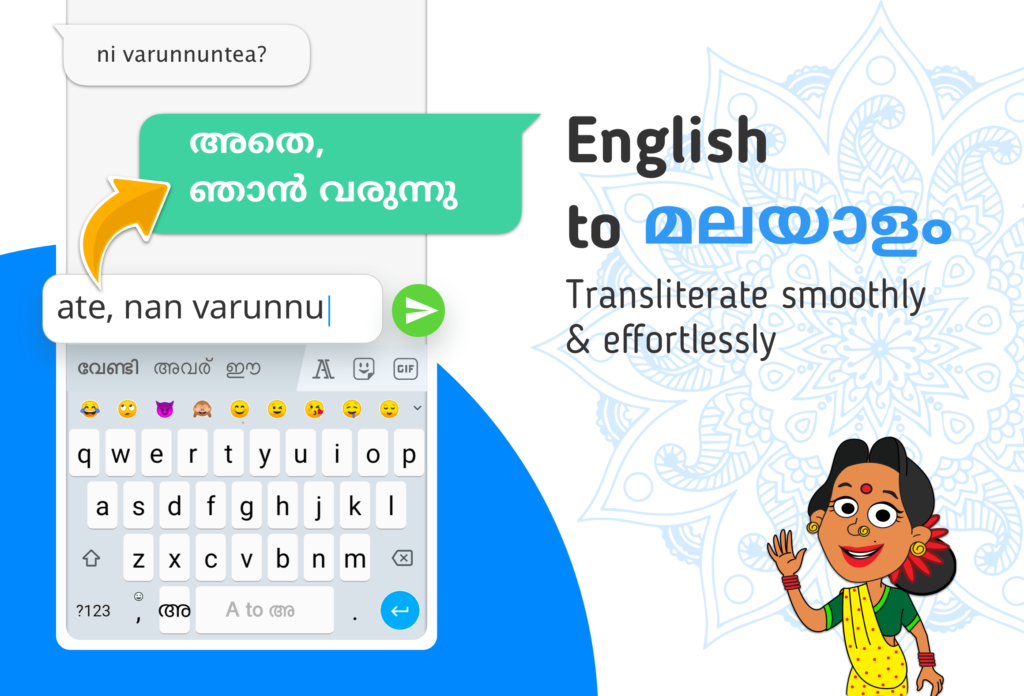 Other advantages of having a regional keyboard
· When people read in their regional language, they automatically feel more connected and familiar to a company. It has a psychological effect on humans that causes them to feel warm which in turn makes them trust more in your company and serves as a huge asset in its growth.
· For local marketing, the use of local language will automatically give you an upper hand and it's pretty self-explanatory in itself. The reach is better and hence the performance.
Which App to choose?
There is quite a few apps available in the App Store, so which one to choose? Especially from a business point of view?
Now this question can be answered in various ways depending upon the need and nature of the job it is required for. But in most cases, especially those involving interaction with real people, the app should necessarily have the following features:
· Easy to understand and use: this is very important because unnecessary complexity only makes the job harder.
· Should not take too much storage space: The phone's memory is limited and hence such apps should not take significantly huge storage for this purpose
· Different fonts same device: Able to type languages like Hindi, Marathi, Malayalam, etc with the help of an external device.
· Autocorrect: Very important for the app to be able to correct small spelling mistakes, especially because otherwise typing will become a pain. Since the size of the phone screen is small, typos are more common too.
· Visually pleasing: Too dull of a keyboard also gets irritating at a point. Especially if your job requires long hours of doing that.
· Useful for personal use too: No one wants to have 10 similar apps installed in their phones. So, it would be better if we stick to something that is friendly for both formal and informal communication.
· Good Rating and Review: People's reviews can easily reflect the quality of an app. If one spends a little time checking the ratings or/and reviews of an app, they can probably make sure their time isn't wasted on something that is simply not worth it. One should choose an app wisely keeping the above points in mind. If you want to know my suggestion for the same, I would recommend you to download Hindi, Marathi, Malayalam, Bangla keyboard by Bharat keyboards. They have unique features like voice recognition typing, bobble-head stickers, regional stickers, and much more! It's a completely free app so go ahead and try it.