Smoking slippers, also known as tuxedo slippers, are a classic men's footwear choice that add elegance and sophistication to formal attire. When worn correctly, they can make you look refined and polished. The following are some tips for wearing smoking slippers properly.
Quality First
Choose a quality pair made from leather or velvet. Stay away from cheap materials that look flimsy. The smoking slippers should have a sturdy sole and be well-constructed overall.
The Proper Fit
Make sure they properly fit your feet. There should be about a finger width of space between the toes and the end of the slipper when your foot is fully inserted. The heel should not slip up and down when walking.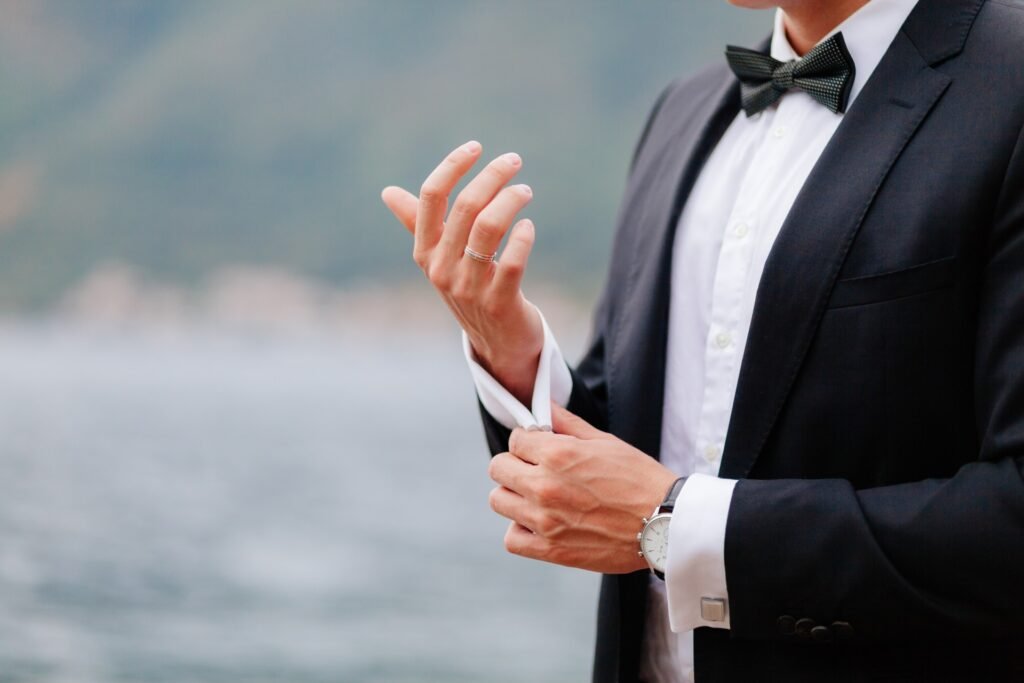 The Right Attire
Wear them with formal suits or tuxedos only. Smoking slippers look out of place with casual clothes. Stick to wearing them with dress pants, shirts, jackets, and ties. They work well with both solid color and patterned suits.
Color Coordination
Match the color to your outfit. Black is the most formal and versatile, working with any suit color. Brown is another standard choice that pairs well with tan, brown, and navy suits. For very formal events like weddings, opt for black patent leather smoking slippers.
Simple Styles
Select a simple style without ornate embroidery or embellishments. The focus should be on the elegant silhouette, not distracting decorative details. Leave the extra decor for your dress shirt or bow tie.
Dress Socks
Wear black dress socks that extend up your calf. The sock should not be visible when standing, but a flash of black as you walk is traditional. Avoid white athletic socks peeking out from the slipper.
Invest in Accessories
Consider accessories like silk sock garters to hold your socks in place. Suspenders or arm garters can also add old-school flair.
Leather Soles and a Low Heel
Make sure slippers have leather soles. Rubber soles look too casual and ruin the refined effect. A low heel is also preferred.
Customize the Shoes
Consider adding personal monograms or initials for a custom detail. This can dress up plainer slippers. Silk tassels are another option.
Cleanliness is Essential
Keep the exterior cleaned and shined to maintain the appearance of the slippers. Use a leather conditioner and be careful of water staining. Remove the insoles regularly and brush out any debris.
Purchase Shoe Trees
Insert shoetrees when not wearing the slippers to retain their shape and absorb moisture. Let the interior lining fully dry between uses. By filling the toes and absorbing sweat, shoe trees prevent wrinkling and creasing. They allow the leather to rest in its natural shape overnight.
Break in the Slippers
Break them in gradually to prevent blisters. Wear them at home for short periods at first until they mold to your feet.
The Proper Stride
Walk heel-to-toe slowly and carefully. Don't shuffle your feet or stomp around. Take elegant strides.
The Proper Way to Sit
Sit properly so the back heels stay firmly on the floor when the legs are crossed. Don't let the feet dangle.
When worn correctly, smoking slippers add polish and sophistication to formal attire for an impeccable look. Follow these tips and you'll look like a true gentleman.