NFT games first appeared in 2017. The famous CryptoKitties was the first game of its sort, and it was so popular that it caused transactions on the Ethereum network to stall down. However, the true heyday of the NFT games began in 2021, when the popularity of non-fungible tokens skyrocketed. Let's look at the phenomena of NFT games and the play-to-earn business model in more detail.
What exactly is an NFT game?
NFT games include non-fungible tokens as part of the gameplay. A non-fungible token (NFT) is a one-of-a-kind digital asset that is kept on a blockchain and includes information that differentiates it from other non-fungible tokens. Each NFT is indivisible, has only one copy, cannot be duplicated, and represents a single digital or physical entity.
It is easy for newcomers to the crypto industry to start creating their own NFTs, especially if they use Non Fungible Token Game Development Services.
Play-to-earn gaming combines traditional gaming principles with blockchain technology to provide a unique gaming experience. They also apply decentralized finance to the gaming industry, letting players to receive real-world benefits for playing. Players have several advantages as a consequence of this combination.
Uniqueness and ownership of game assets may be verified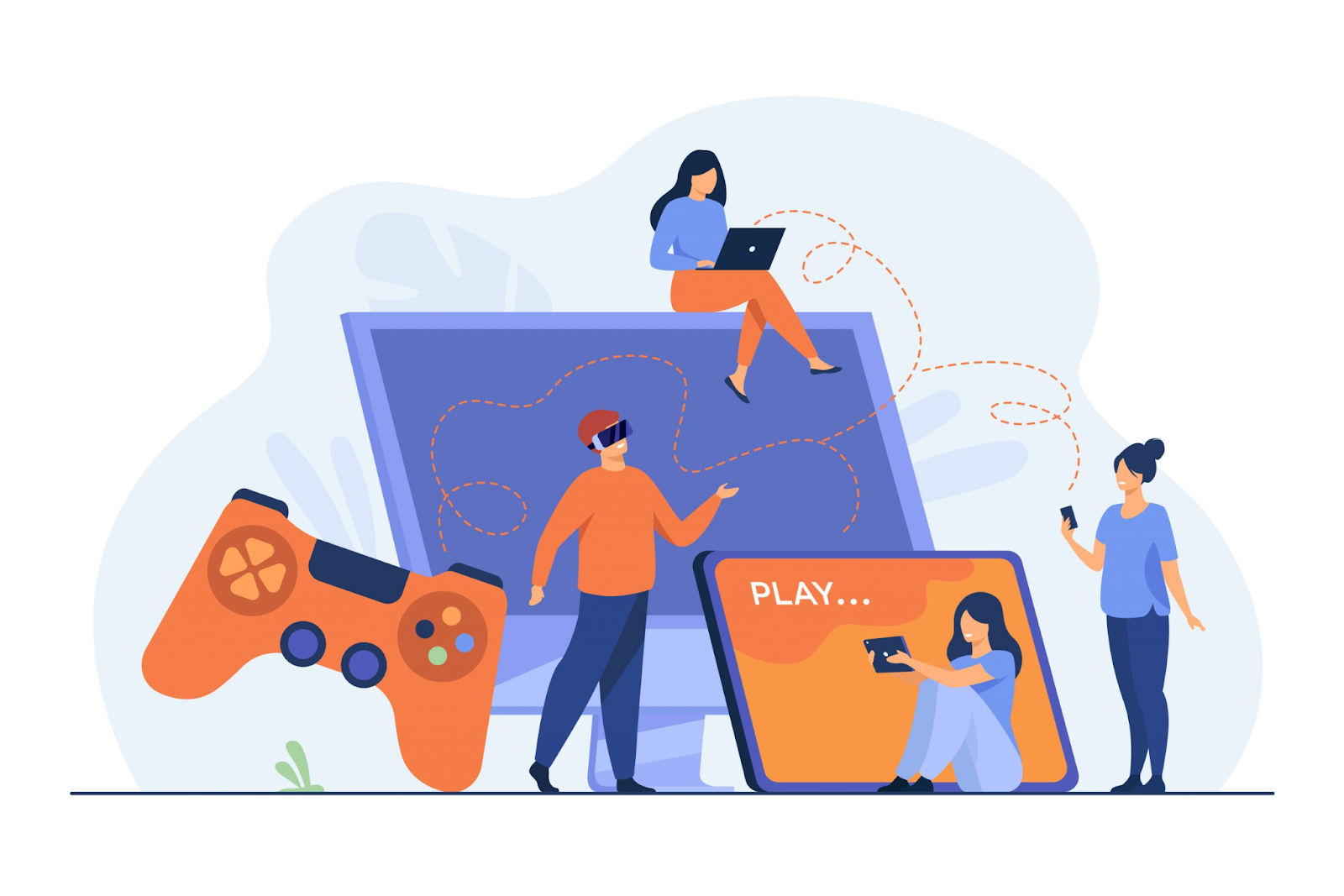 Every in-game asset in a play-to-earn game is an NFT. This principle of non-fungibility ensures that each game asset is unique. Furthermore, blockchain technology allows for the creation of assets with varying rarities. As a consequence, certain gaming assets are rarer than others, and since everything is recorded on the blockchain, the uniqueness and rarity of each item can be verified.
NFT assets also guarantee that their owners are actual owners: they may store them in their online wallets, transfer them across other blockchain apps, and sell them to other participants for profit if they choose.
Including play-to-earn mechanics
The use of play-to-earn mechanisms distinguishes play-to-earn games from traditional games. The gameplay in these games is designed in such a way that players may acquire in-game tokens and then swap them for real money on cryptocurrency exchanges.
In this regard, common techniques include awarding tokens to players that complete a game goal, such as winning fights inside the game. However, token collection may also be used as a kind of games. Alien Worlds is one such game, in which players harvest the game's token Trillium.
Participating in community competitions and performing daily activities are two more methods that players may take to gain tokens.
Play-to-earn incentives, on the other hand, aren't confined to earning in-game tokens. In certain games, players may earn NFT assets or even create new ones.
Use of well-known gaming genres
The fascinating world of play-to-earn gaming is brimming with innovative projects across a broad variety of genres. For players, this implies that in addition to collecting prizes, they may select their preferred genre. Tower defense games, role-playing games, first-person or third-person shooters, vehicle racing, pet care, and card trading are just a few of the options available to gamers.
Models of motivation that are unique
These games benefit from all improvements in decentralized finance (DeFi) applications since they use blockchain. Yield farming and staking are two tactics they often take from DeFi.
Other less anticipated new earning models include the move to earn idea, which is used by companies like Genopets and StepN to combine fitness applications with play-to-win games.
A portal to metaverses
The majority of play-to-earn games consist of many games. They foresee virtual 3D settings that are fully immersive and supported by AR and VR technology. You may not only play games in metaverses like Decentraland but also visit art exhibitions, for example. Players may also take part in virtual events such as concerts or live gaming competitions in these new realms.
The map of the virtual environment in metaverse projects is made up of digital real estate. These land parcels are issued as NFTs by the project's crew. NFT markets may be used to trade them, much as other forms of NFTs. Owners may also rent land NFTs or construct their own experiences, lowering the cost of interacting with other users.
Providing a platform for mainstream blockchain adoption
Play-to-earn gaming is the most common method for most individuals to learn about cryptocurrency. Because these games provide a fun method to purchase and trade cryptocurrency, they assist many non-crypto gamers in entering the blockchain world.