Second Life is a video game that takes place in a virtual world online. This game was first released in 2003, and by 2013, it has amassed a user base of one million regular players.
In Second Life, you can interact with other players in a virtual world, which is a great source of entertainment. This game is designed for teens aged 16 and up who are capable of participating and enjoying themselves. All of the game's participants can design their virtual avatars. Purchasing Linden Dollars, the game's virtual currency, using real money is the only way to get them for use in the game. It is created in three dimensions, which provide a more immersive experience. The following article can help you if you've become weary of this game and want to try something new. So let's dive into it and have a look at some of the most interesting games like Second Life that you can enjoy.
1. InworldzGames
Inworldz is one of the most popular virtual worlds accessible today. It is a fantastic alternative to the Second Life game. All of the features of a virtual world game should have been included in this game, guaranteeing that all players have a good time participating in it and its activities.
In the game, you can create your avatar and modify it to your liking, after which you can meet other players from all around the world. The decision on whether or not to meet new individuals is entirely up to you, alternatively, you can just explore various locations. Once you have purchased the game, you will have access to features such as easier uploading, improved zooming, and much more. Additionally, land that is not included in the private zone can be purchased
2. Planet Calypso Games
Explorers, entrepreneurs, and professionals can all take on the challenge of traveling across the world at varying levels of difficulty. Planet Calypso is a massively multiplayer online game in which users can interact. Trade and investment in crafts were formerly commonplace in the Second Life virtual world where users could trade and invest. The participants will have the opportunity to earn money, make deposits, do business, meet new people, and have a great time.
3. GoJiyo
In a gorgeous gaming world, GoJiyo is the finest alternative to Second Life Game and the best alternative to Second Life. The visuals of the game are outstanding, and it encourages you to return to its time. Once you've played this game, you will undoubtedly want to play it again and again. Before beginning the game, the user is assigned an avatar, after which they meet new individuals and go to different locations. There are several types of places, such as antique towns, modern cities, and others. You can also meet new people and engage in conversation with them.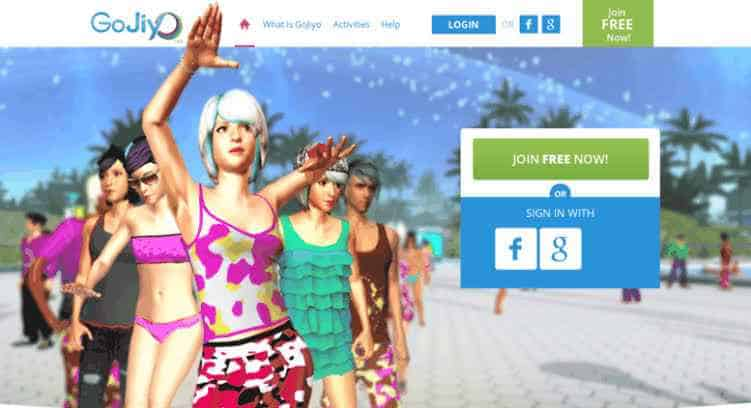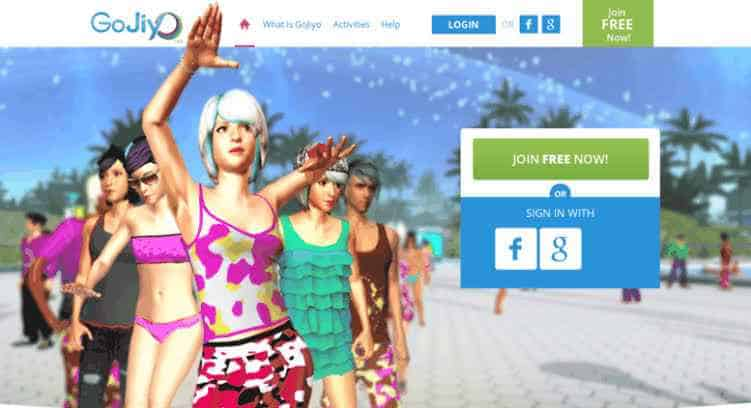 4. IMVU (Instant Messaging Virtual Universe)
IMVU (Instant Messaging Virtual Universe) is a game that can be installed quickly and simply on Android, iOS, Mac, Browser, and Windows devices. The players can form relationships with other players and converse with them. Throughout the game, there are several places where you can go and interact with other members of your party. You can also build a 3D avatar, which you can further personalize.
The game transports you to the various IMVU worlds that are available. In the game, the players encounter other players who are based on the countries through which they travel. All of the participants can go to various locations, engage in conversation, and execute actions such as a flying kiss, a tight embrace, and a slew of other fun things.
Also Read: 10 Best Open World Games for Android Offline in 2021
5. Smeet
Smeet features a fantastic virtual environment where you can meet new individuals in the Smeet game. The visuals in the game are in 3D, and they are the greatest available. The game was first released in 2007, and it has since been updated with several additional features that have drawn in millions of players from across the world. Smeet is a game that can be played in several different languages. To begin, you must create an account in order to play. A common interest is identified and persons who share that interest are connected based on the information they have provided. Chatting with other players or participating in the mini-games allows the user to continue their journey through the game. This is a browser-based game that has all of the social elements you would expect.
6. Twinity
Twinity is another fantastic game that transports you to numerous stunning locales. Everything is represented graphically in the game's 3D environment. You can enter cities such as London, New York, Singapore, and other locations in the game. The game begins when you build your avatar, which is called Twinizens. It's important to interact with other players and form bonds. Additionally, you can submit a photograph of yourself to make your Avatar appear to be a cartoon character.
7. Habbo Hotel
The Habbo Hotel game is extremely popular among teenagers. In the game, the player can design their own Habbo character from scratch. The game allows you to make new acquaintances, create and design new hotels as well as host parties and have virtual pets. In addition, the player can design a guest room, as well as flooring. Credits can be used to get funds for the creation of all of these goods.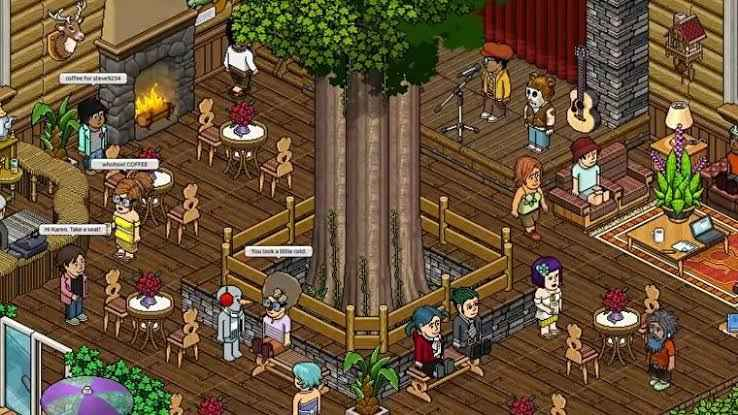 Conclusion
These games take place entirely in the Virtual World, where participants from all around the world participate. You can pass the time by playing these games and meeting new people at the same time. Games can help you feel better after a long, exhausting day and can even brighten your day if you play them with others.